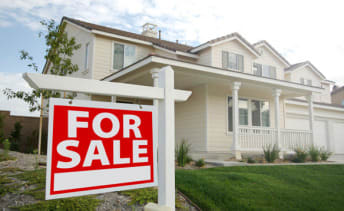 More than 2,500 Realtors descended on the Capitol Tuesday to support both House and Senate versions of tax relief and transportation funding, and they opposed a resolution that could lift the cap on home equity loans.
Realtors typically prefer to be in favor of, rather than nixing, bills. But Rep.
Richard Raymond's,
D-Laredo, House Joint Resolution 131, which would allow voters to
lift the cap
on the capacity of home equity loans has changed that. Texas Realtors, who were active in crafting legislation after the housing market crash that devastated other states, have firmly supported home equity loans no more than 3 percent above market value.
Emily Chenevert
, director of government and community affairs at the Austin Board of Realtors, said Raymond's proposal would exclude certain fees associated with obtaining a home equity loan from counting against the cap. These fees can sometimes amount to thousands of dollars, Chenevert said.
Consumers may like the idea of increasing the total of a home equity loan, but Realtors urge caution when that increase can eventually turn a mortgage upside down and lead to home foreclosures. A good deal may end up being too much of a good thing, Chenevert cautioned.
"We need to protect home value and protect the stability of our market by limiting home equity loans above and beyond market value," Chenevert said, as her Austin members departed to meet with members of the Travis County delegation. "We have a pretty low bar for how much you can borrow before you are upside down and how much you can borrow against the value of your home. Our opposition to this bill is just a further protection of that."
Raymond's bill was laid out in House Investments and Financial Services last week. House Joint Resolution 131, which is a resolution that would go to the voters, is still pending in committee.
By: Kimberly Reeves at Austin Business Journal