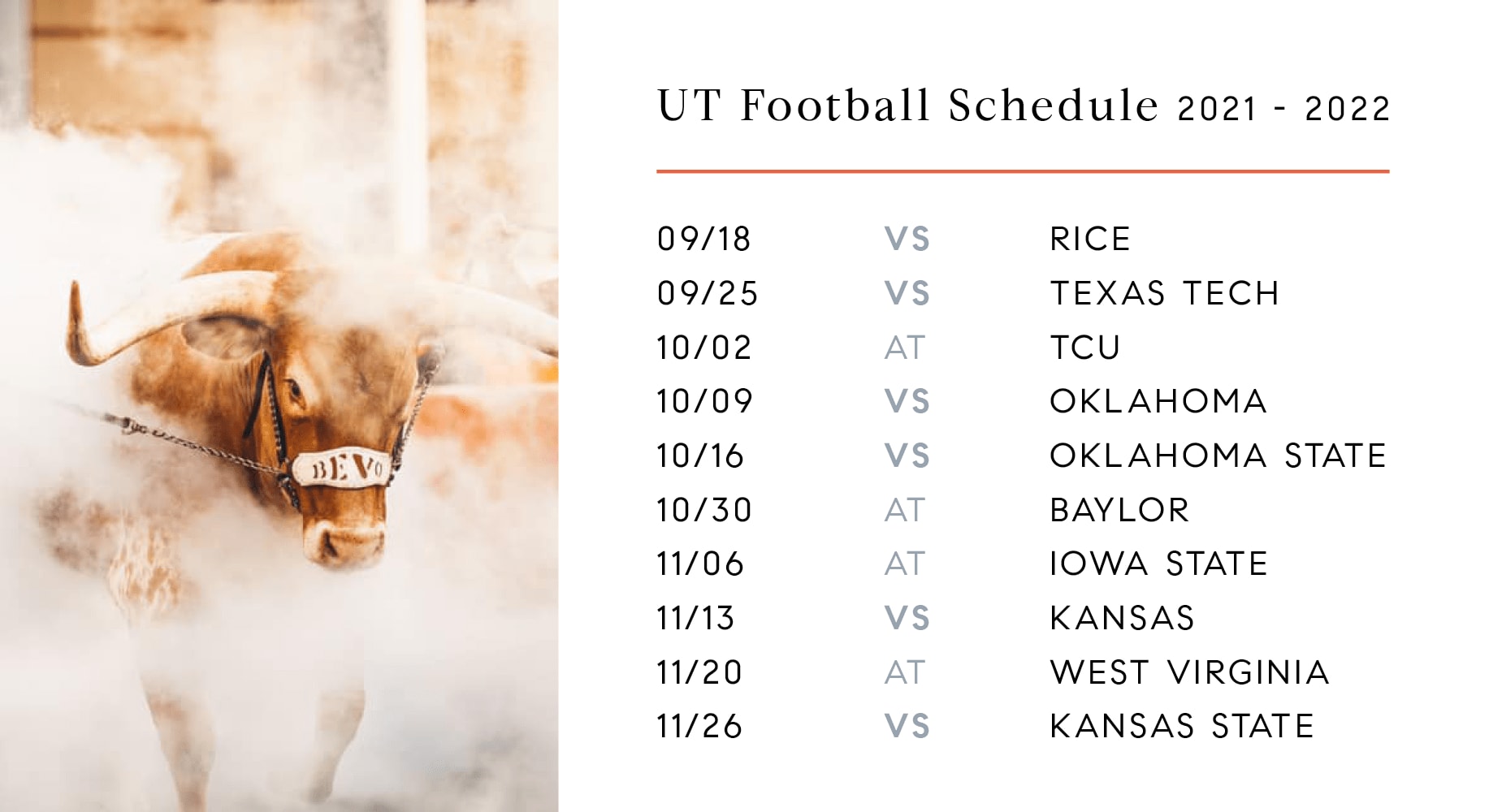 Football season is back and, after a year of not being able to enjoy the games with friends or in a rowdy stadium, we cannot wait to cheer on our beloved Longhorns! While there is nothing quite like being front row in a packed arena, in-person attendance is not always possible. So for those away or sold-out games, we turn to 5 of Austin's local venues that offer a prime spot to enjoy the game and celebrate touchdowns.
Corner Bar

110 E. 2nd Street, Austin, TX 78701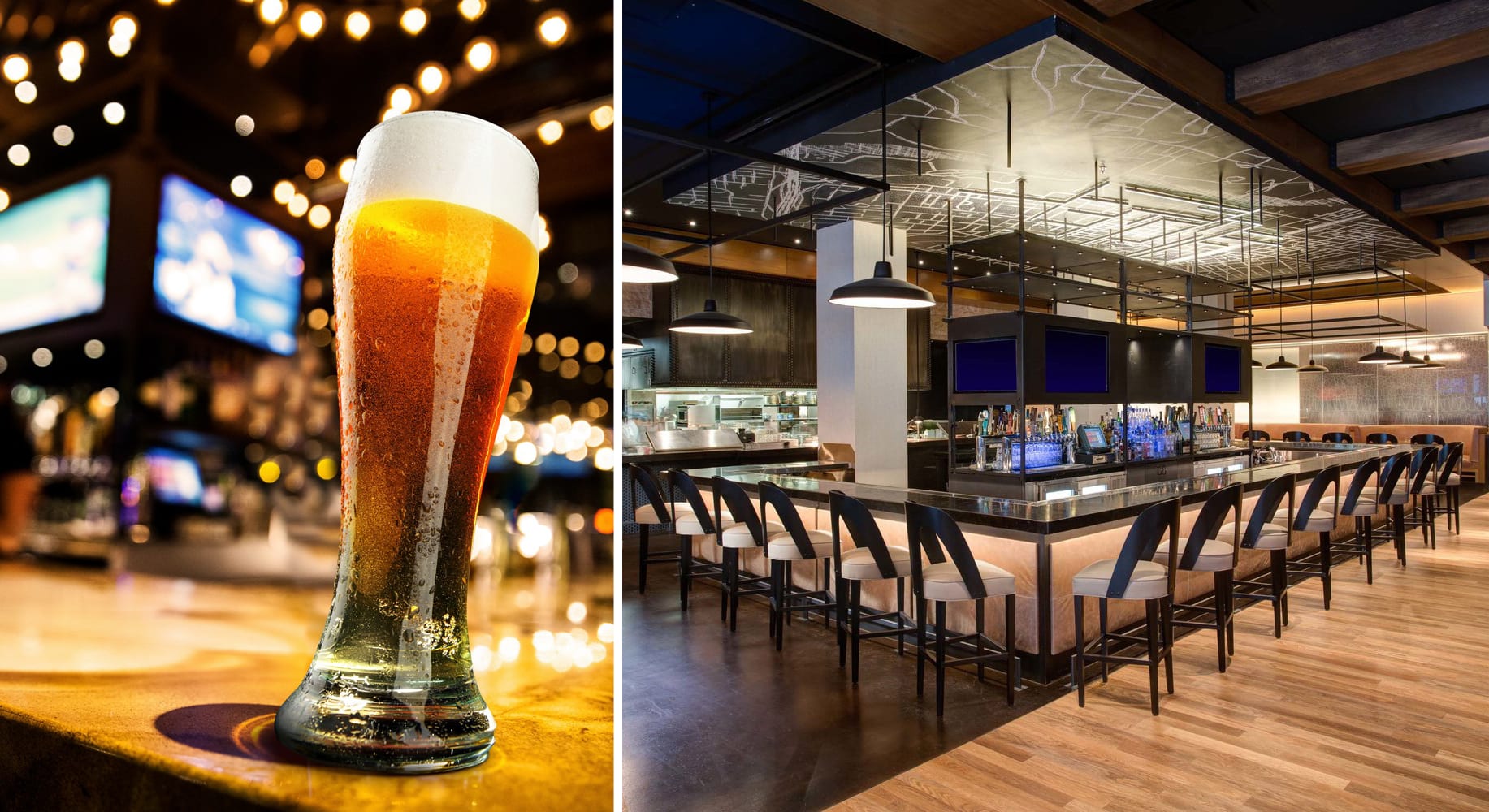 Located in downtown Austin, this upscale locale offers modern Texas fare and local twists on classic dishes. Whether dining on the patio or inside, there are televisions all around to ensure you never miss a touchdown.
Cover 3

2700 West Anderson Lane, Austin, TX 78757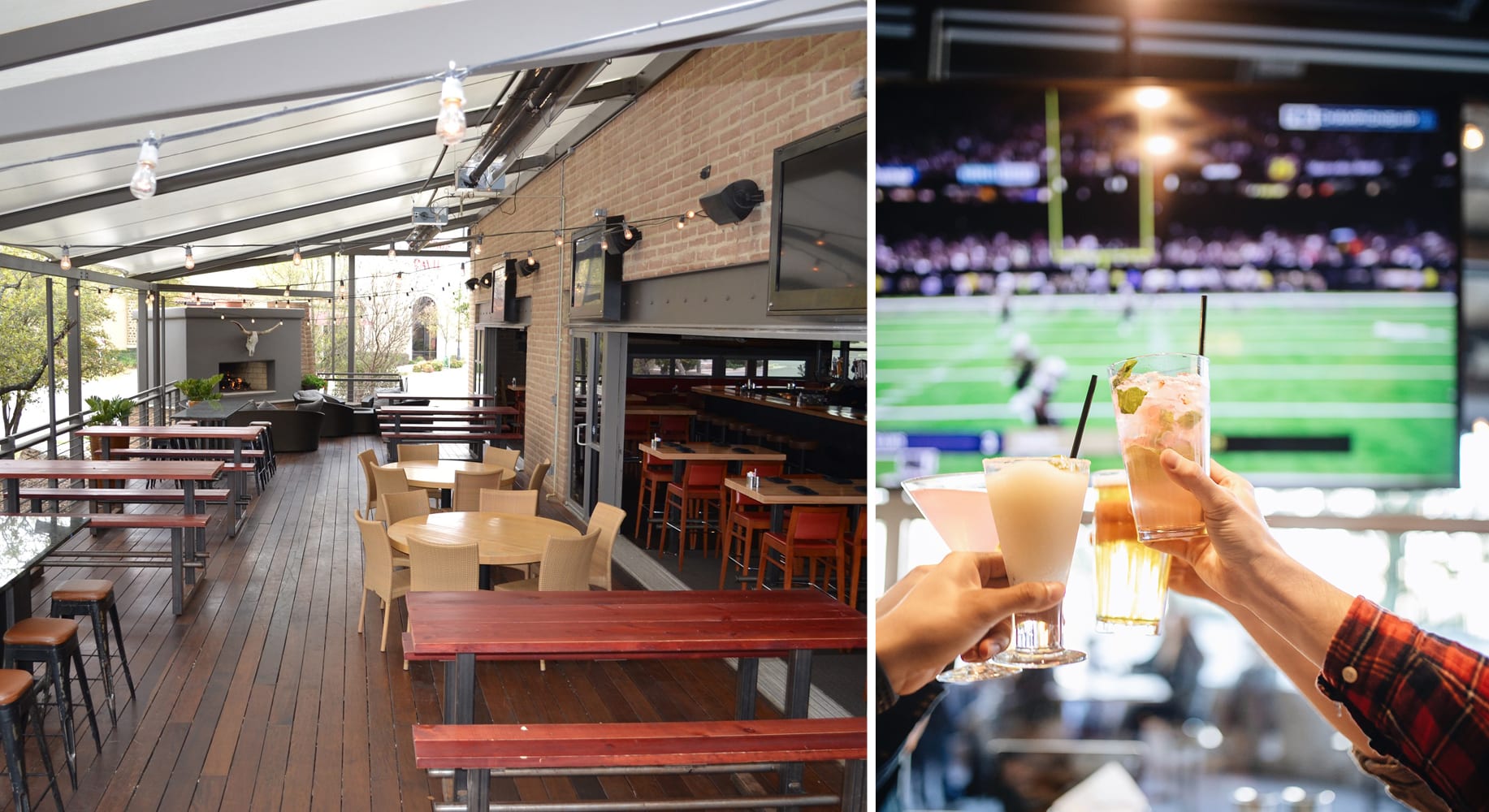 This sports bar is ideal for cheering on your favorite teams. With a sophisticated atmosphere and a plethora of huge screens, diners and sports fans alike can enjoy the game while savoring Modern American fare with a southwest twist.
Parlor & Yard

601 West 6th Street, Austin, TX 78701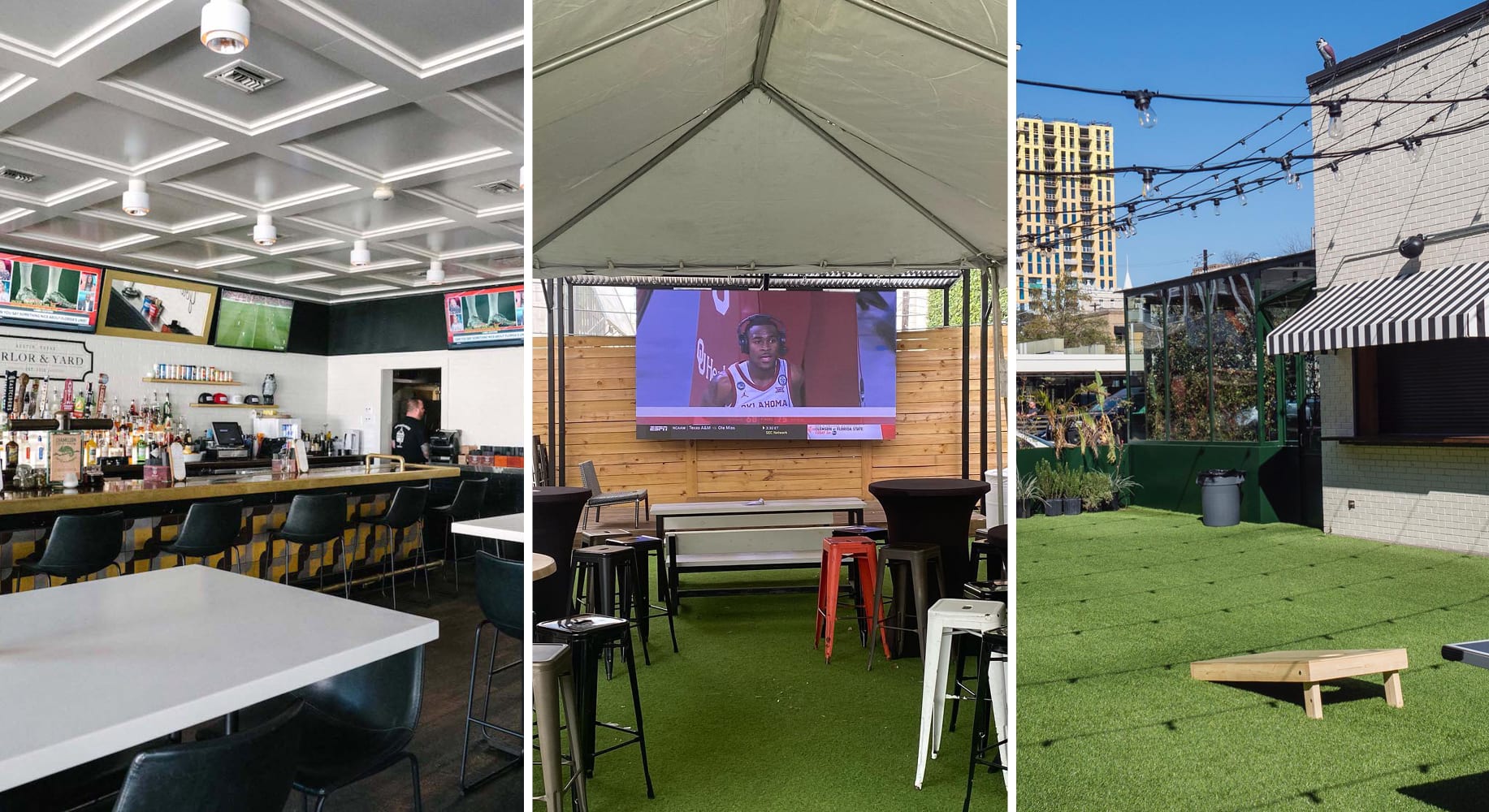 With a welcoming atmosphere, this bar and lounge is perfect for an afternoon or evening of sports. Once the football game has concluded, gather your friends for a competitive board game or sports on the Astroturf yard, in addition to a full bar and delicious food, of course.
The Park

11601 Domain Drive #200, Austin, TX 78758 |
4024 South Lamar Blvd., Austin, TX 78704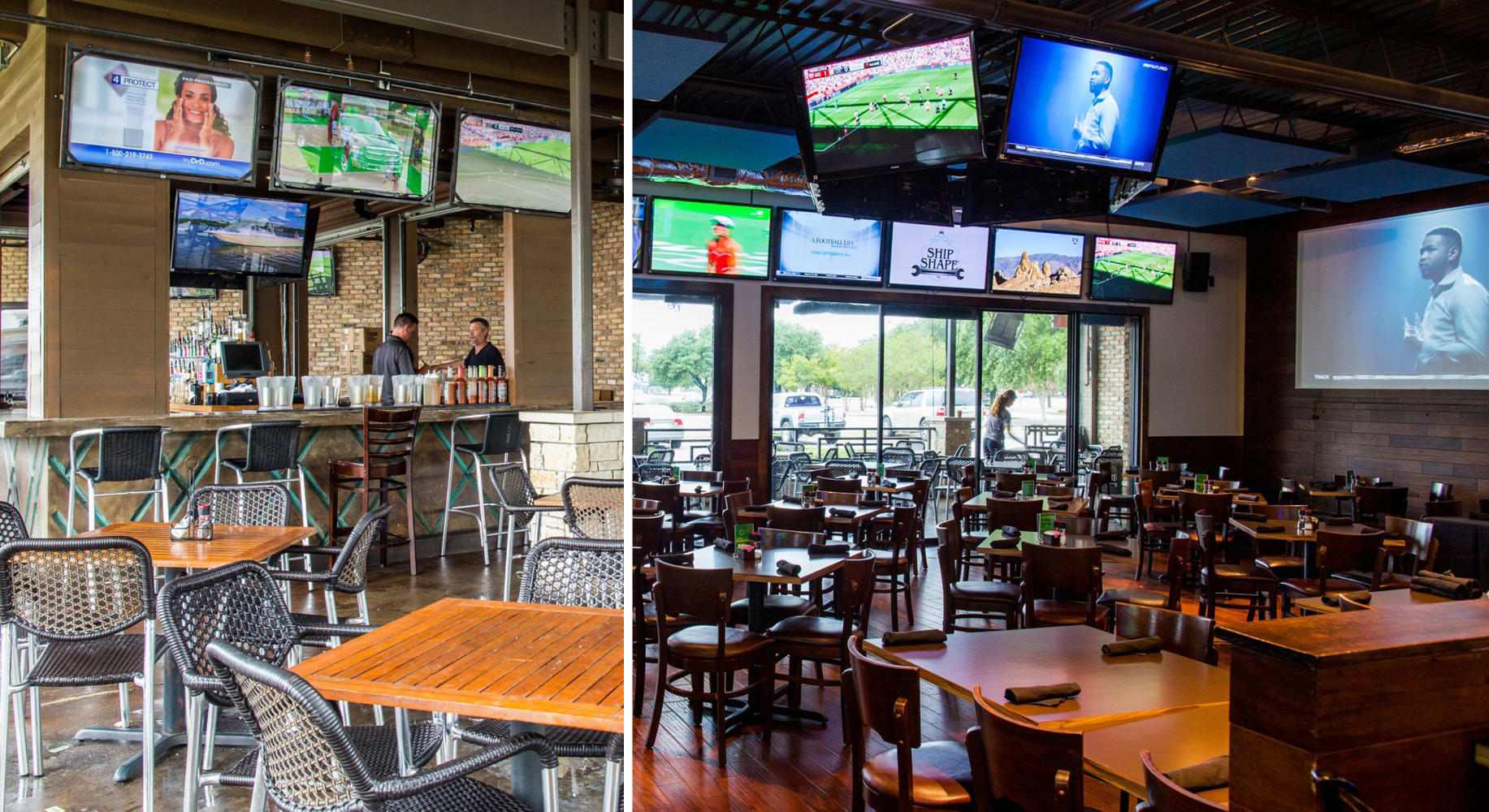 More than your average sports bar, The Park offers delicious cuisine with a modern twist, unique, handcrafted cocktails and an array of artisan beers. Did we also mention that they have over 40 strategically placed high-definition screens throughout the venue? So you never have to worry about missing a critical touchdown or turnover.
Lavaca Street Bar

3121 S. Lamar Blvd, Austin, TX 78704 |
405 Lavaca Street, Austin, TX 78701 |
11420 Rock Rose Ave., Austin, TX 78758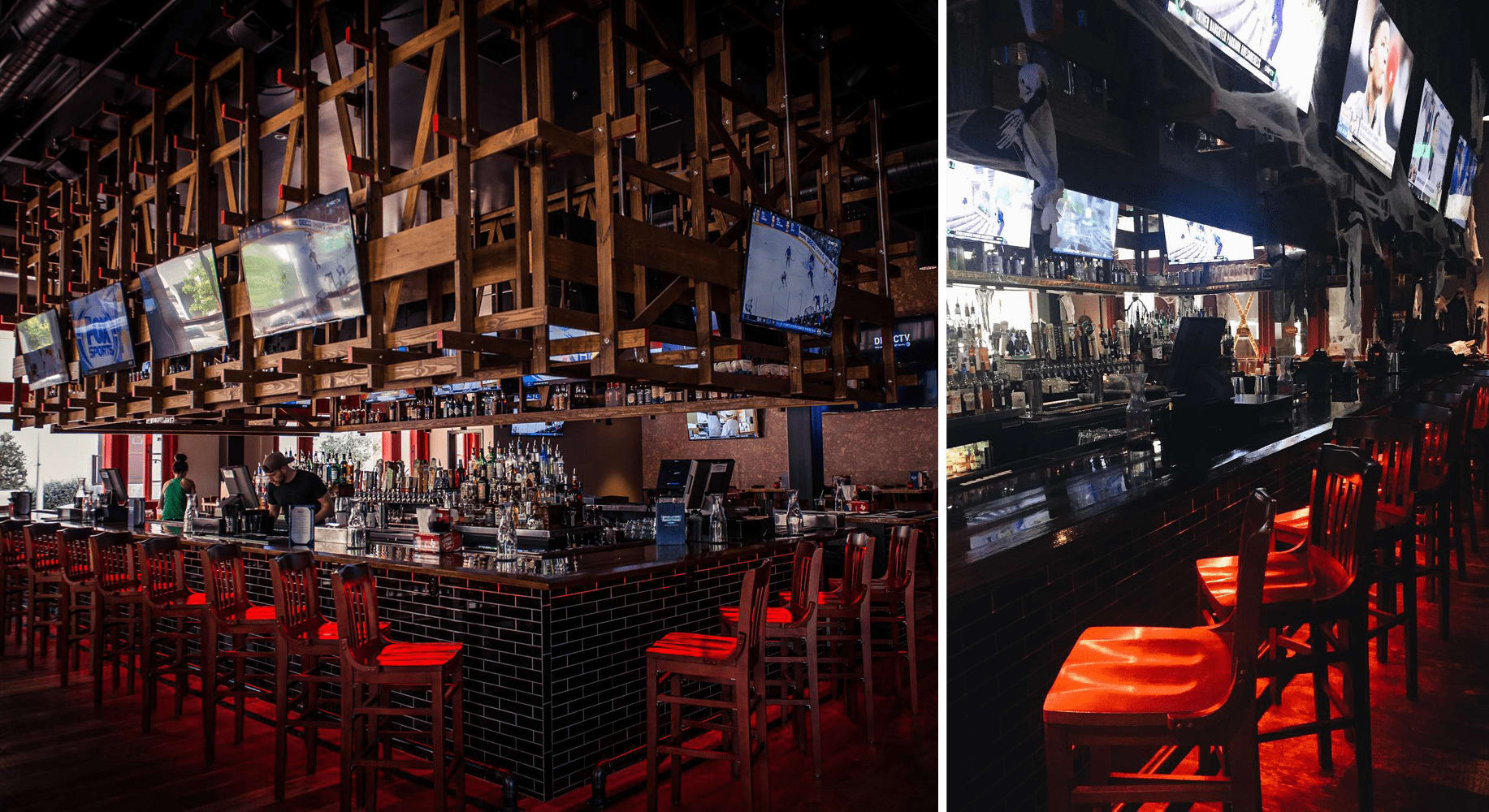 Lavaca Street Bar has three locations throughout the city that serve eclectic po' boys, tacos and a myriad of beers. Enjoy 38 televisions and 16 revolving tap handles downtown, 23 screens and 24 on tap at South Lamar, and 40 TVs, 16 rotating draft beers, a pool table and skee-ball at the Domain.
For those who prefer the comfort and convenience of their own home, these 5 listings offer an ideal setting for a UT Football Watch Party. Contact us to schedule a tour or find out more!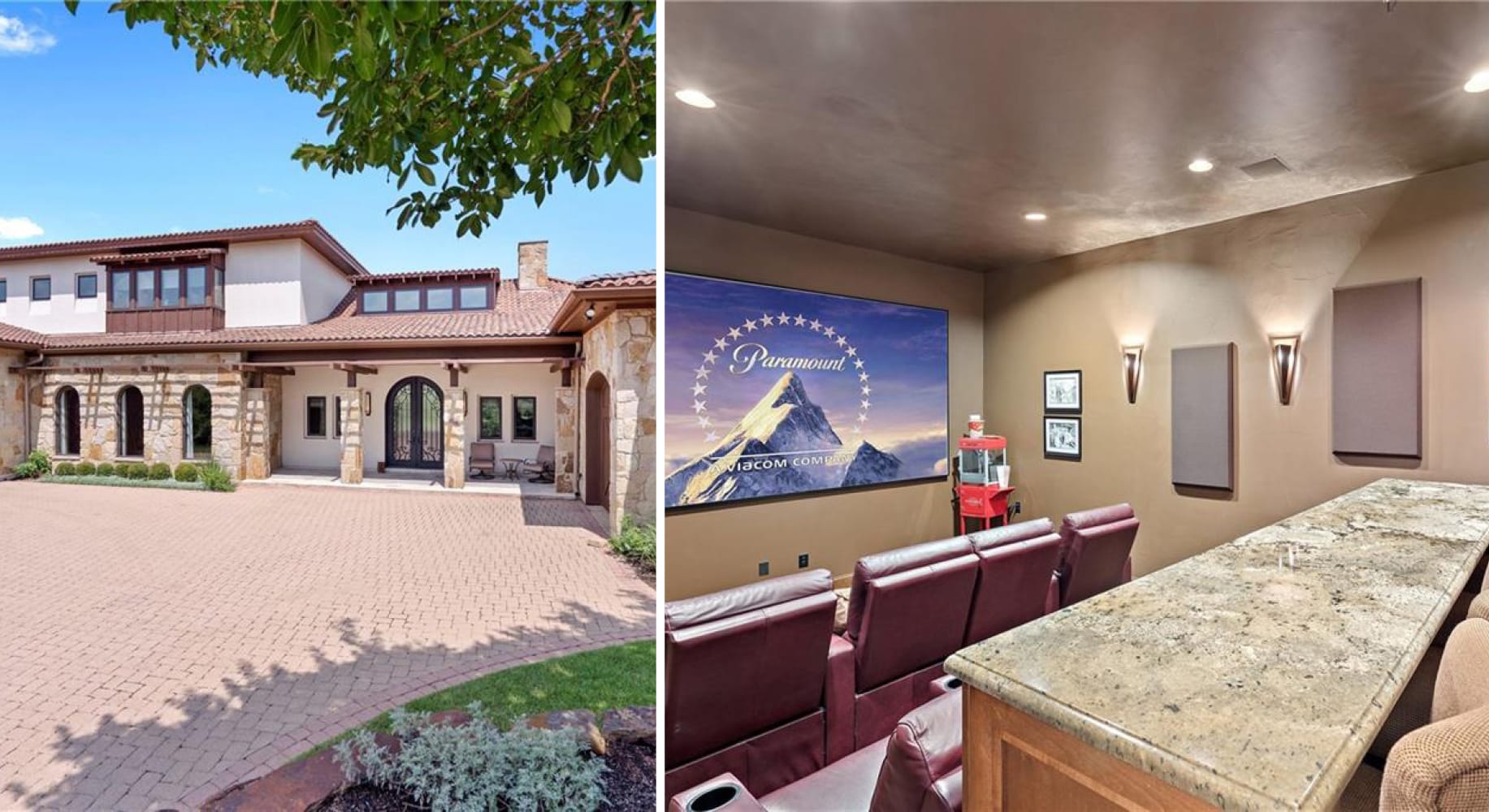 This meticulously maintained masterpiece features an open floor plan, media room with multi-level seating, and an upstairs bar with television and patio.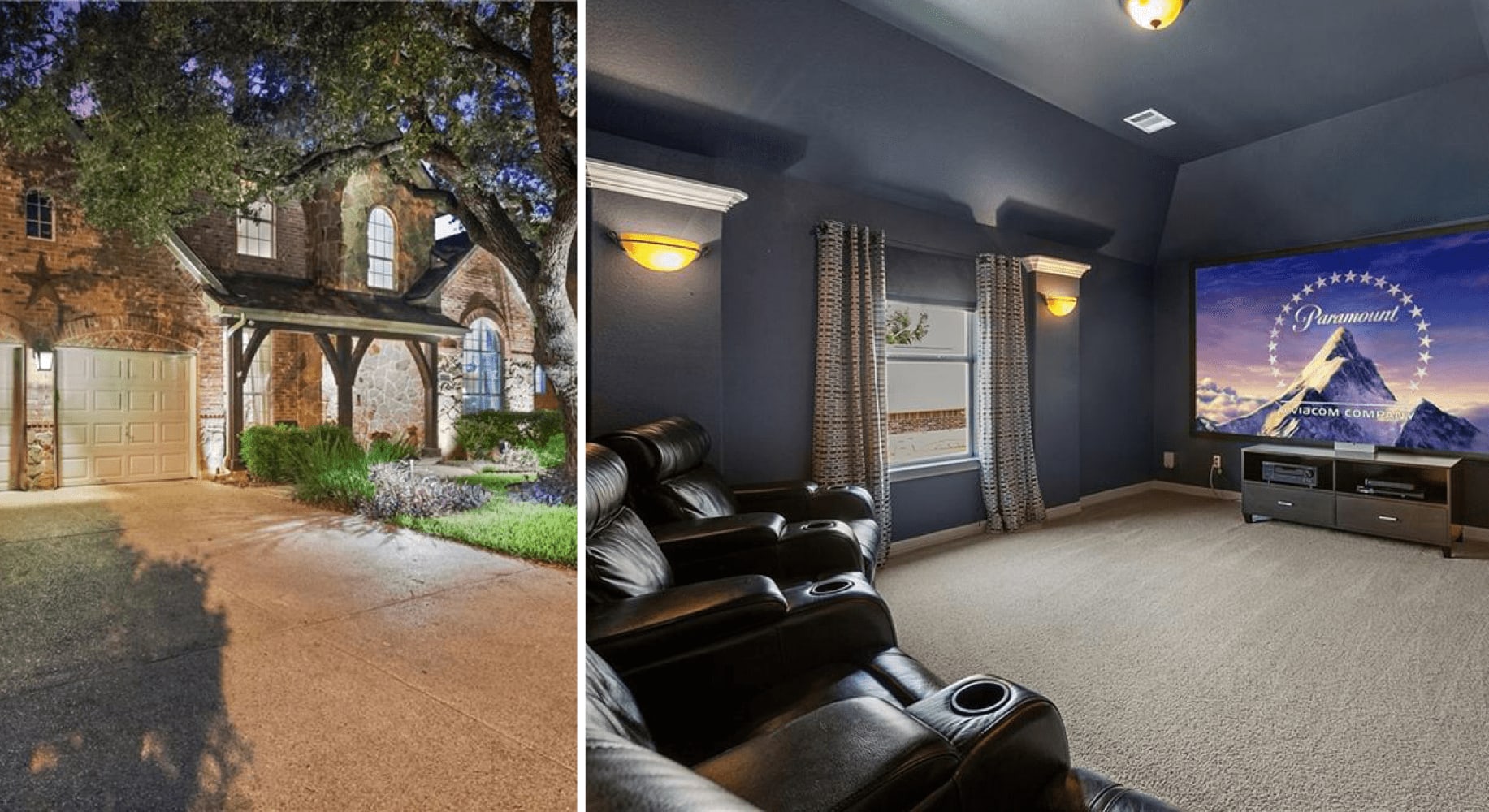 This stunning four-bedroom home features an open floor plan and a fully-equipped media room with room to entertain.
This gorgeous Hill Country home offers a spectacular backyard oasis and a theatre-like media room complete with projector mount, 108-inch screen, and stadium seating.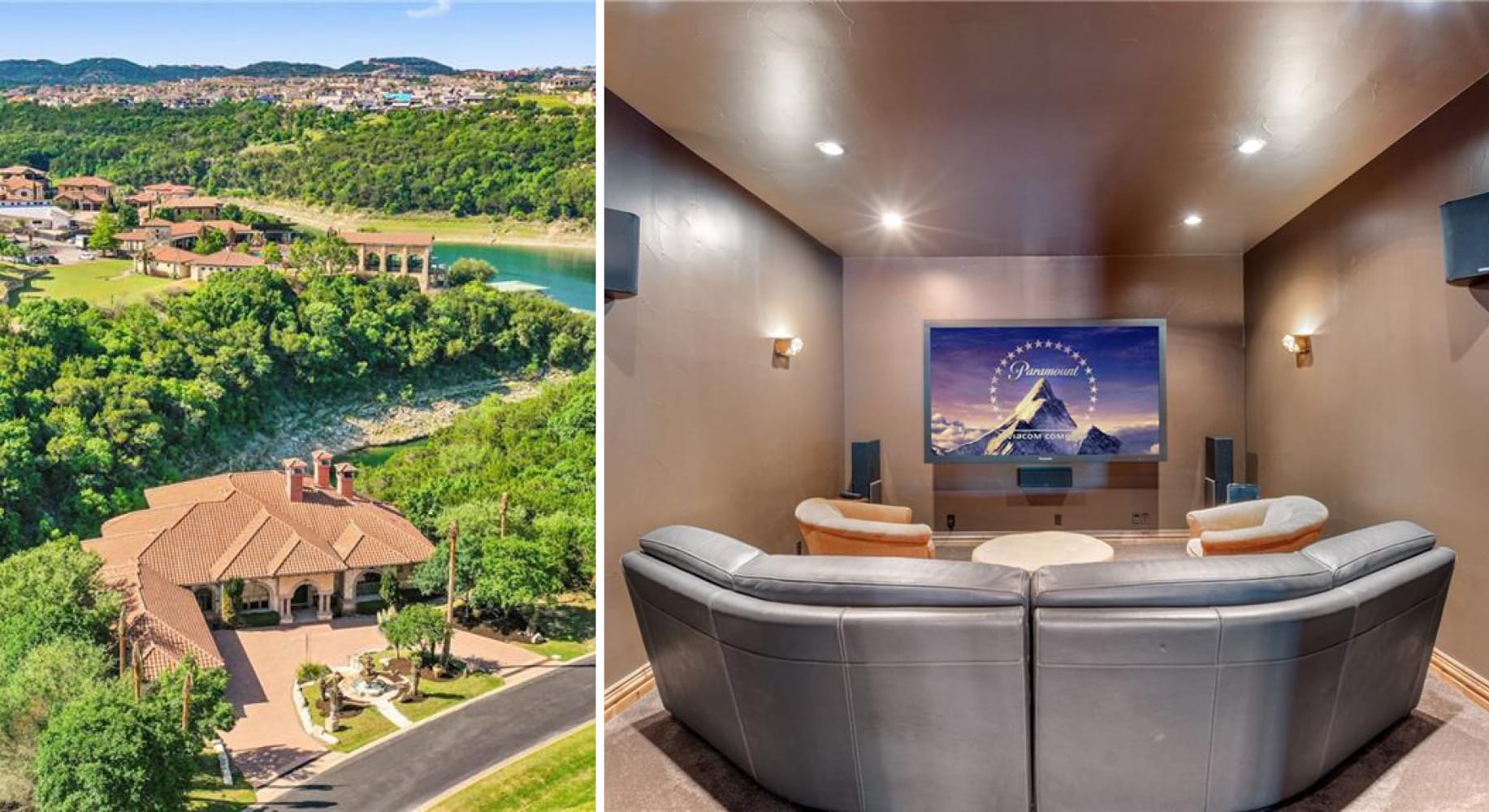 Located on the secluded Lake Travis Peninsula in the exclusive gated Water Front neighborhood, this exceptional home is an entertainer's dream with multiple living rooms and a large media room. The outdoor patio even boasts a television for dining al fresco while enjoying the current football game.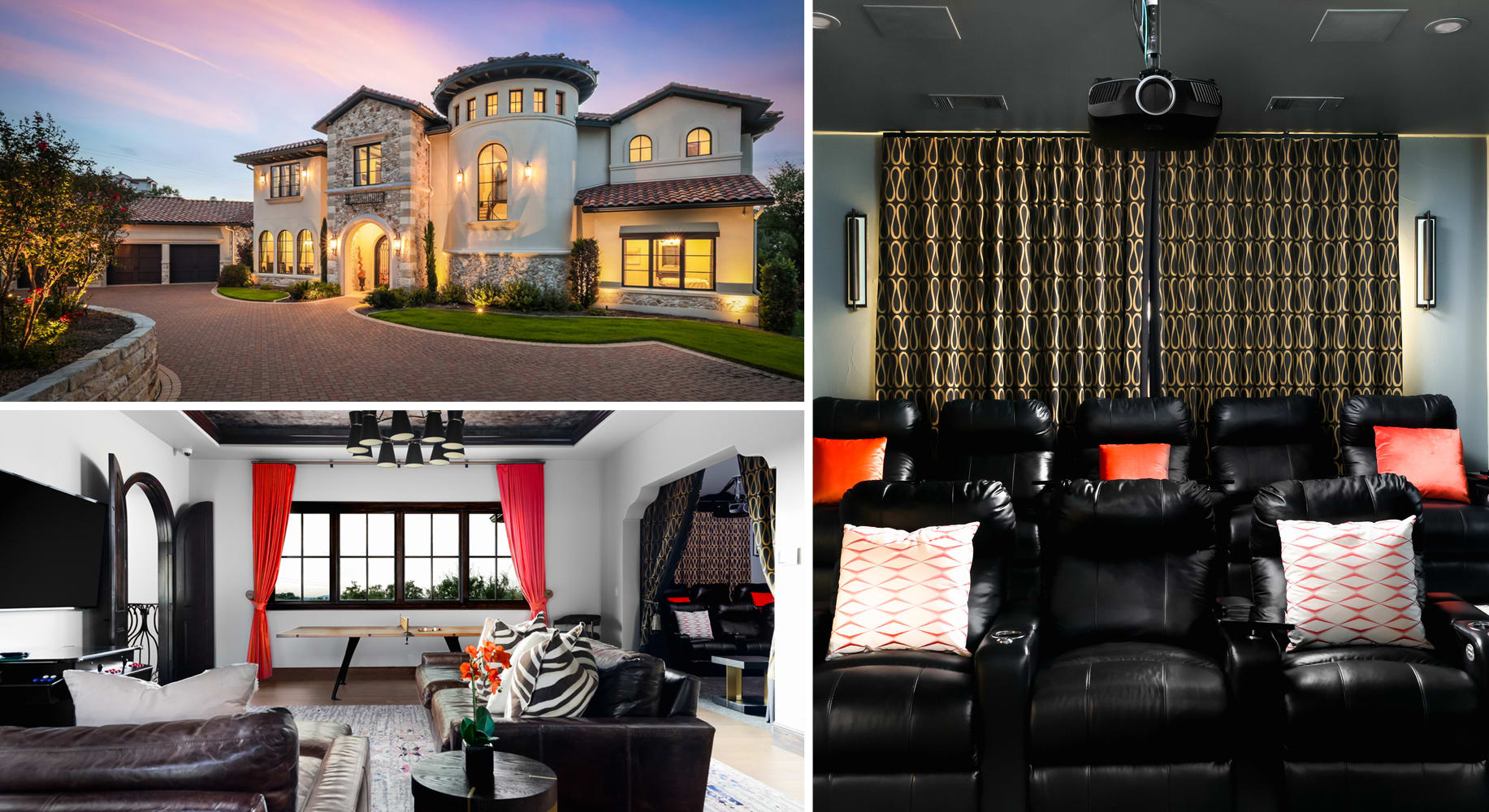 Located on the upper floor of this gorgeous, custom-built and privately gated European villa is a beautiful theater with a screen projector and multiple seating options.
__________
The Avant and Thomas Residential Group specializes in luxury homes in and around the greater Austin area, including off-market opportunities. They are committed to helping their clients achieve their individual real estate goals, whether seasoned sellers or buyers, savvy investors, or first-time homebuyers.