The holidays are notorious for travel. Whether visiting friends and family on the other side of town or across the globe, being with loved ones is what this time is all about. So if you're an Austinite who will be playing host or hostess this season, or you're flying in to the Texas capital to see relatives, we've put together a guide to the city that includes more than hot spots in the live music scene. Here's to a holiday spent enjoying all this vibrant city has to offer!
What to See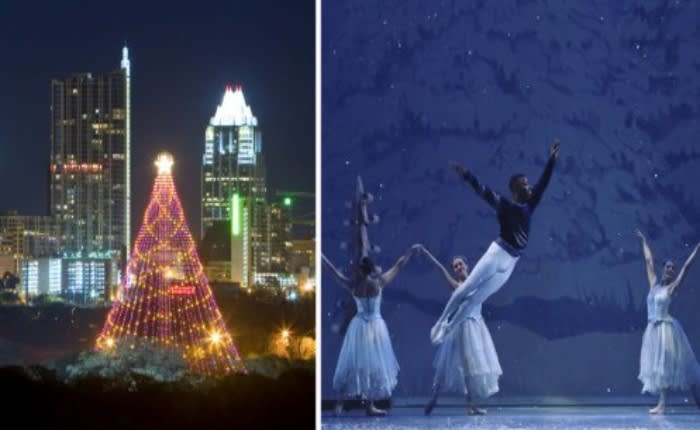 As long as you can navigate the traffic, its always fun to experience the 155 foot tall tree decorated with over 3,000 lights. The annual event kicks off the season of festivities and is open for all ages to enjoy!
The Nutcracker at The Long Center
In its 56th year, the annual production of The Nutcracker never disappoints with the hundreds of talented dancers, beautiful sets and costumes, and score performed live by the Austin Symphony Orchestra.
Known as Austin's most rockin' holiday tradition, the ZACH adaptation of the Dickens classic fuses the traditional Victorian story with a musical score spanning all genres and eras.
What to Do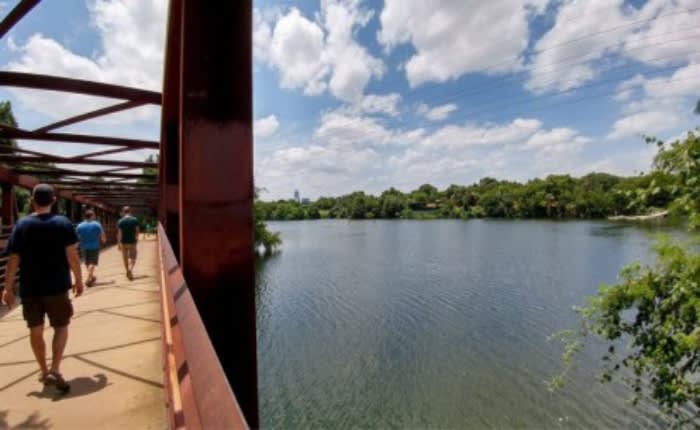 Weather permitting, take a stroll along the 10 miles of trails surrounding the lake. Or experience it on bike, kayak (though it might be a little chilly), river cruise and more.
Congress Avenue is so pretty in the evenings so a tour of the Capitol would be perfect! What better way to welcome visitors to Austin than letting them orient themselves through exhibits, film and more.
Explore SoCo or S. Lamar
Shopping and walking is a-must! From the trendy and funky shops and food trailers of South Congress to the low-key lifestyle exemplified on South Lamar, you'll love exploring the eateries, thrift shops, food trailers, dive bars and more.
Where to Dine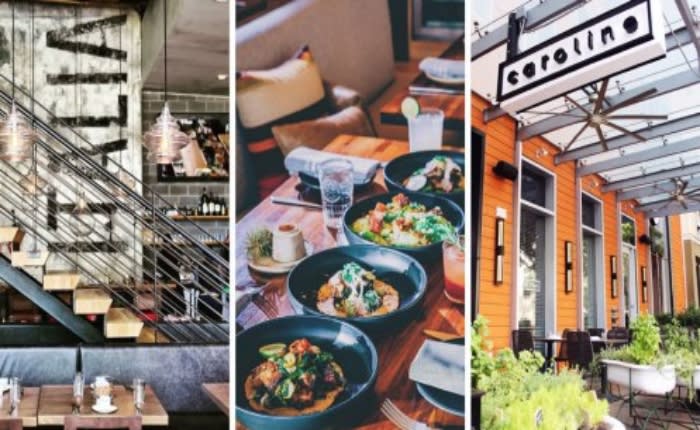 From Italian and Mexican to seafood and steak, Austin has something for everyone and every craving when it comes to cuisine.
Influenced by the culinary traditions of Northern and Southern Italy, this place is my absolute favorite! Reservations are a-must during the holidays.
Driven wholly by handmade and locally-sourced ingredients, Vespaio creates charcuterie, fresh pasta, breads, desserts and cheese in house, along with offering French and Italian wines from boutique, family owned and small production producers.
Nestled in the beautiful Hill Country northwest of downtown, this is a romantic destination for wine and upscale, seasonal Tuscan plates.
Experimenting with the boundaries of Mexican cuisine, ATX Cocina takes traditional dishes and elevates them with modern techniques and approaches.
A historic landmark of Texas hospitality, The Driskill houses a Grill, Bar, Cafe and Bakery. They all offer rich, flavorful culinary delights but the tea is especially good during the holidays!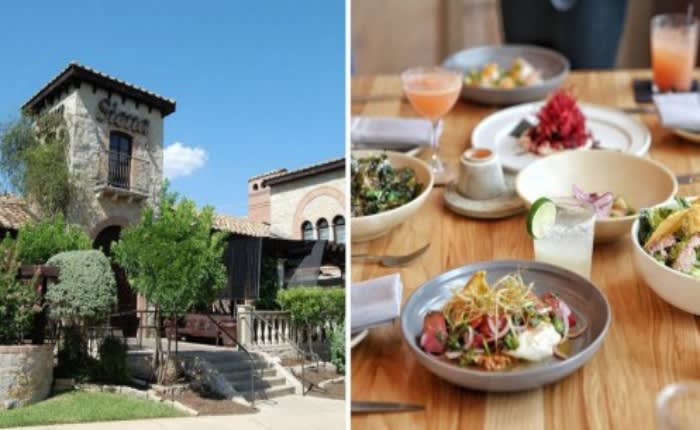 This all-day local spot serves homemade breakfast, lunch, dinner and to-go along with hand-selected coffee blends and housemate baked goodies and juice.
This taco bar is a vibrant part of South Austin with their hand-shaken margaritas, salsa bar, Mexican beer and interior Mexican food with a hint of Tex-Mex.
This European-style restaurant strives to serve fresh food using local and organic ingredients whenever possible.
Enjoy a vast array of fresh seafood, like raw oysters and Pacific Ahi Tuna, made from the freshest ingredients.
For 25 years, they've been serving up quintessential Tex-Mex with hand-prepared dishes and fresh-squeezed juices daily.
Though the menu offers many gems of the past, their recipes continue evolving to try new things such as herbed feta spread and more.
Where to Drink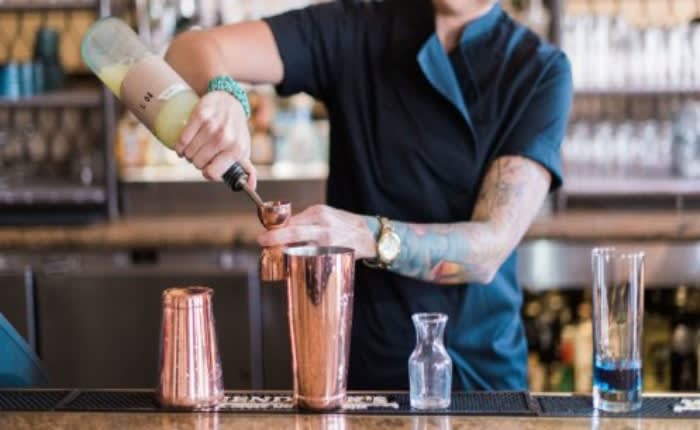 What's better than a relaxing cocktail to celebrate the holidays? My go-to cocktail is a dry Sapphire martini, although an espresso martini is also high on the list. I usually opt for a good, full bodied cabernet though. Here are a few of my personal favorite spots to sip a spirited drink.
Austin's first absinthe bar, this New Orleans-esque space offers French comfort food and craft cocktails, many of which have absinthe.
Located at the Four Seasons, their inventive cocktails and Guadalajara-inspired menu combines with the best views in the city for a genuinely Austin experience.
Where to Shop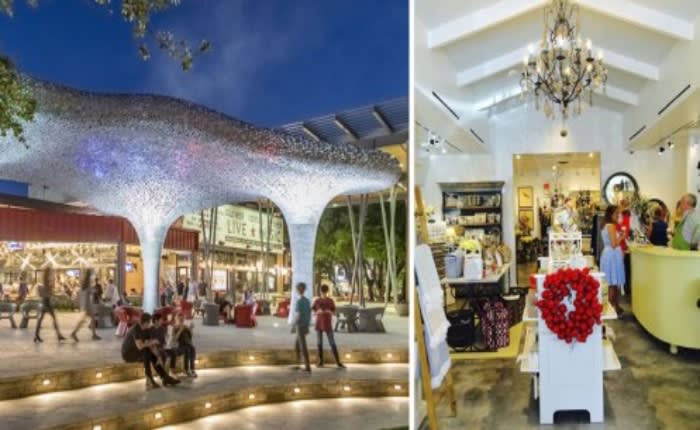 Whether you're shopping for a friend or loved one, the following stores should be able to help you cross most off your list. If it's a hostess gift you're searching for, a nice bottle of red or white wine is generally a good choice. When I don't know their inclination, I will bring sparkling rose or champagne. For a non-alcoholic gift, you could get anything from candles and coasters to towels or an ornament since it's the holidays.
Situated in a beautiful park-like setting and town square atmosphere, this retail development offers 700,000 square feet of restaurants and upscale shops including Neiman-Marcus, Tiffany and Co., Louis Vuitton and more.
You never know what exactly you'll find but you know it will be chic. Each season, The Garden Room brings in new designers and trends that compliment the mainstays.
From hardware and garden supplies to some of the finest tableware, kitchenware and seasonal decor, this small, locally-owned and operated hardware store is a member of the largest independently owned hardware cooperative in the industry, Ace Hardware.
This boutique offers everything from wedding invitations, monogramming, stationery, wedding gifts, clothing, jewelry and more!
If you're looking for something you won't find anywhere else, look no further. From whimsical and fun to distinguished and fine, they offer a kaleidoscope of gift ideas that make for a unique and pleasurable shopping experience.