The new year is like a blank slate. It's an opportunity to press the refresh button, whether that be on your social life, personal health journey, career path or something else entirely. So what better time than now to update your home with a fresh, new look?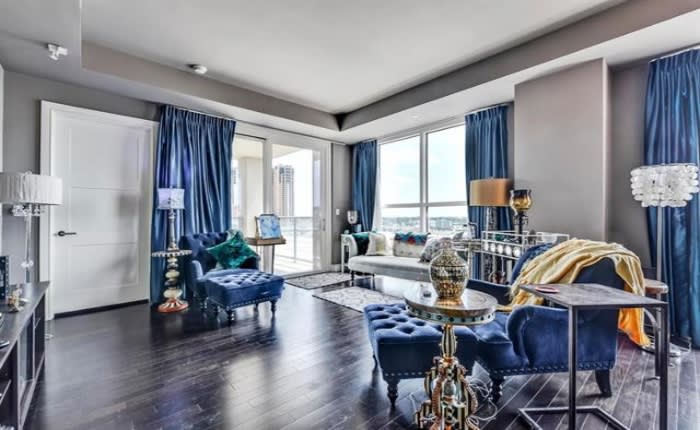 1. Paint It
A fresh coat of paint instantly adds flair and life to your space. From statement-making blue kitchen cabinetry to a soothing soft blue wall or vibrantly painted furniture, the options are endless.
​​​​​​​

2. Furnish It
From a sofa or dining room chairs to headboards, nightstands and vanities, you can choose to blanket the entire room in this captivating palette or simply decorate with a few select accents. Think easy and affordable by reupholstering chairs and pieces you already own.
​​​​​​​

3. Accent It
​​​​​​Artful accents are a budget-friendly way of giving your home a new look. From bedding and drapery to pillows and art, you can mix and match prints, patterns and hues to achieve the desired look.
​​​​​​​

4. Get Floored
The flooring throughout your home doesn't necessarily have to be a natural wood color or crisp while tile. Maybe you decide to retile your bathroom floor with a fun, vibrant pattern, or simply choose to add area rugs.
​​​​​​​

5. Walls

From minimal accents such paintings and murals to extravagant splashes of wallpaper or paint, the walls are a wonderful way to bring in color and personality.


​​​​​​​Avant Residential has preferred vendors that can help you in each of these suggested categories. Give us a call so we can help you with your 2019 home décor resolutions!